Flat at Victoria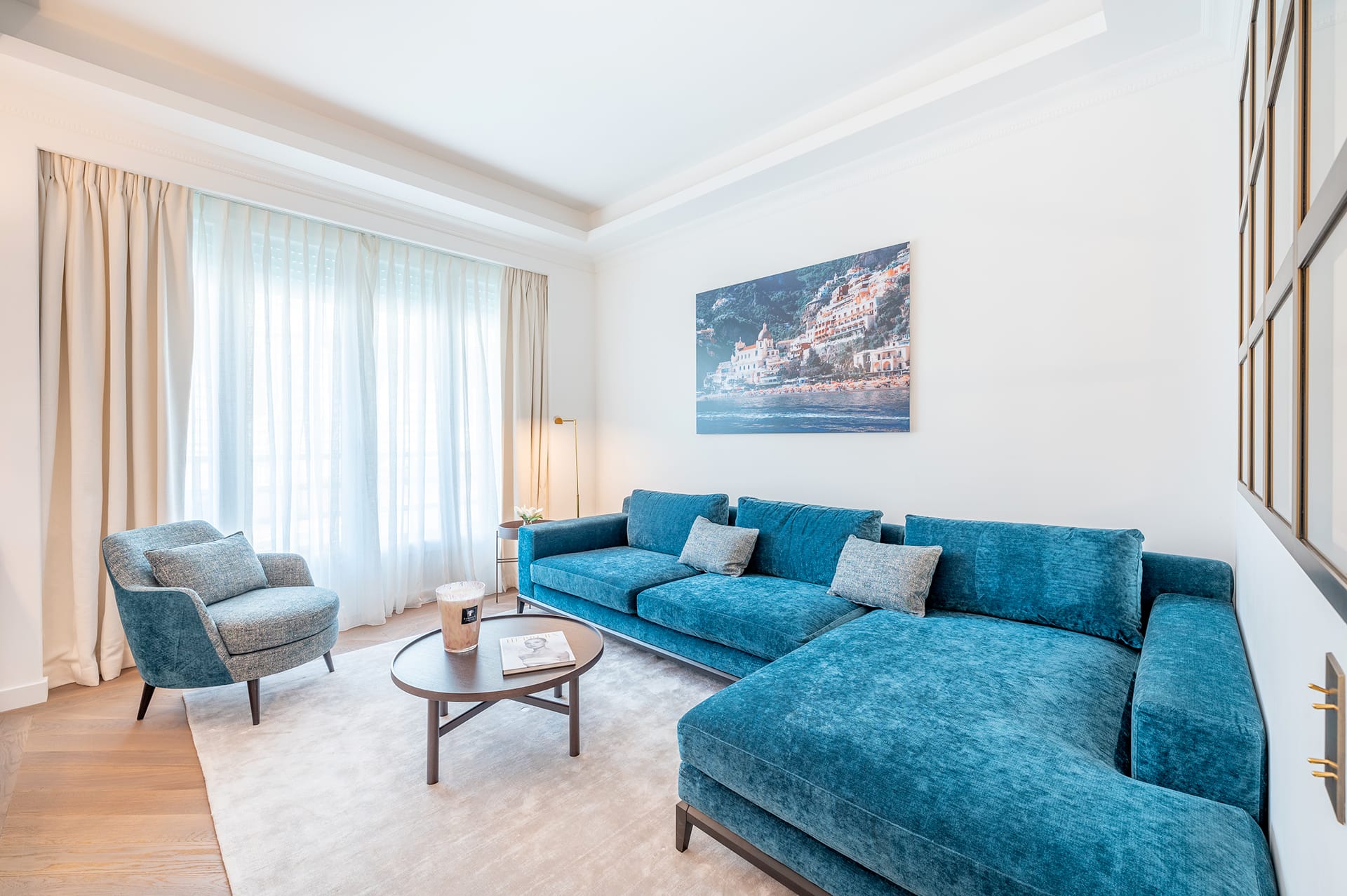 On an art deco note
A refined and timeless decor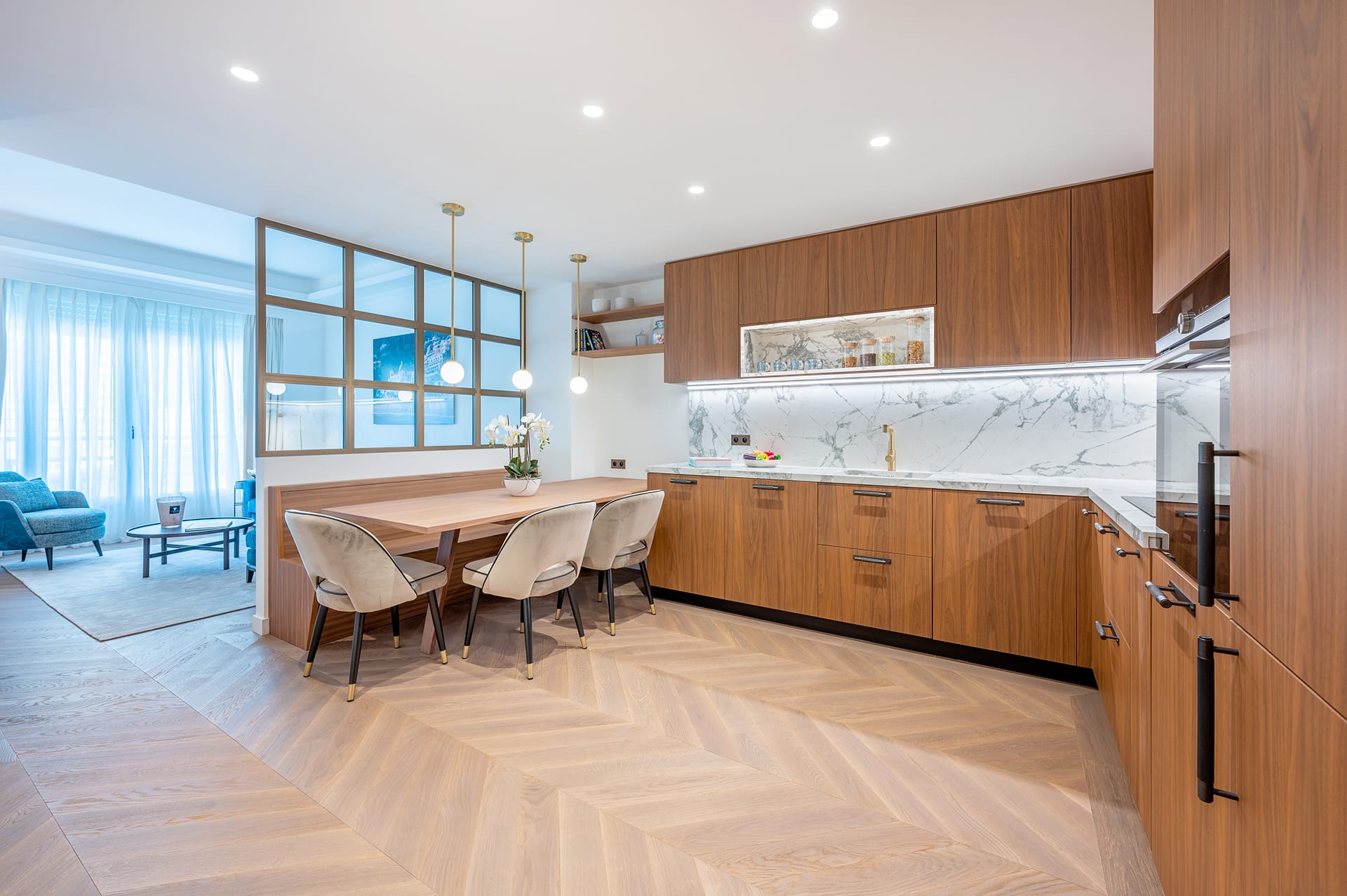 Transformation of a two-room apartment into a three-room apartment with the creation of a living kitchen which has become both a place for meals and a space around which one can also work, study and exchange.
The luminous living room is an extension of the kitchen thanks to the addition of a custom-made glass roof by an ironworker. This allows these two spaces to be "separated" while at the same time linking them.
The furniture is partly made to measure.
Luminous cornices, highlighted by beautiful art deco mouldings, were created to combine the technical side of the air conditioning with the warm atmosphere provided by the light.