Residence Auteuil Triplex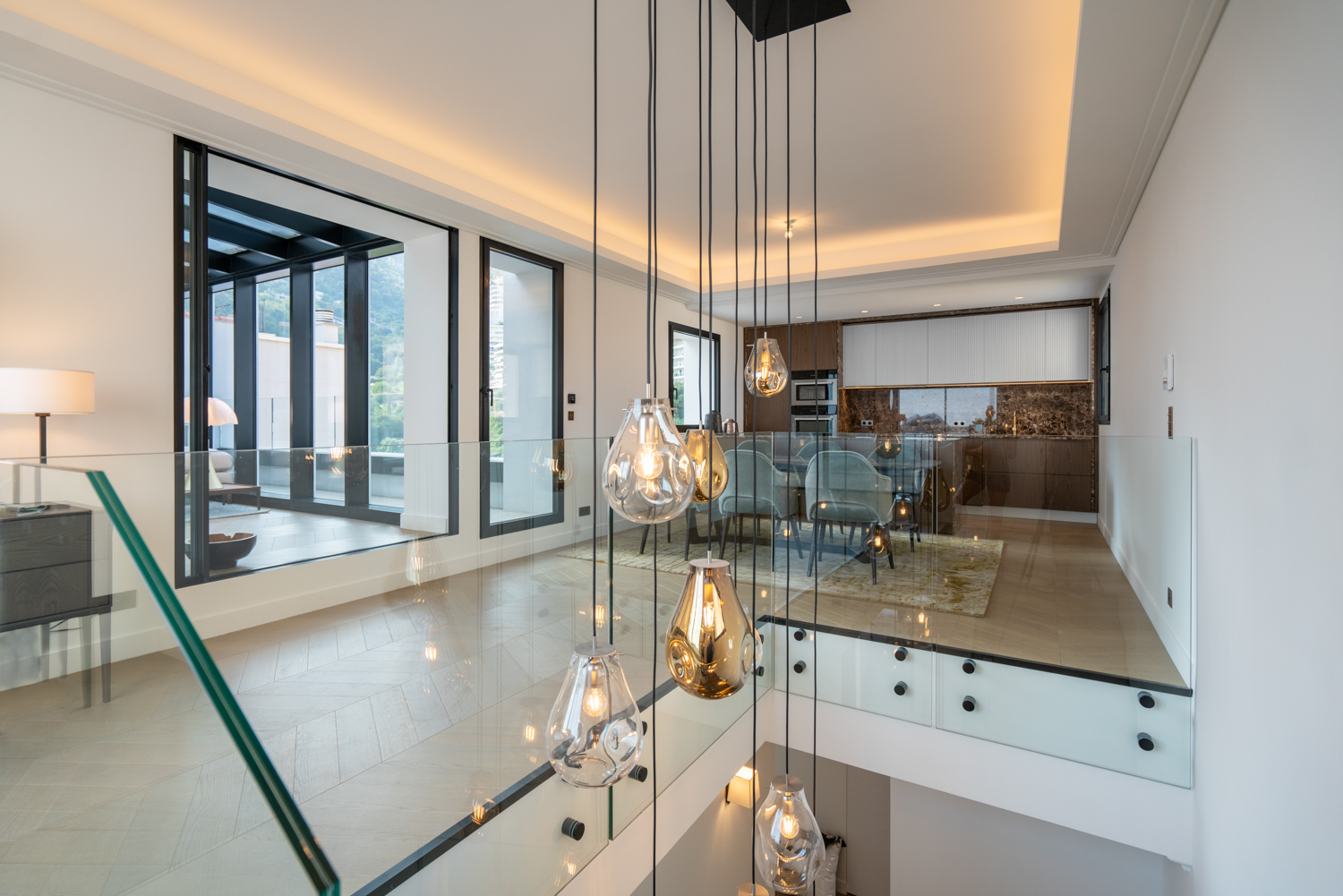 An exceptional triplex
From renovation to extension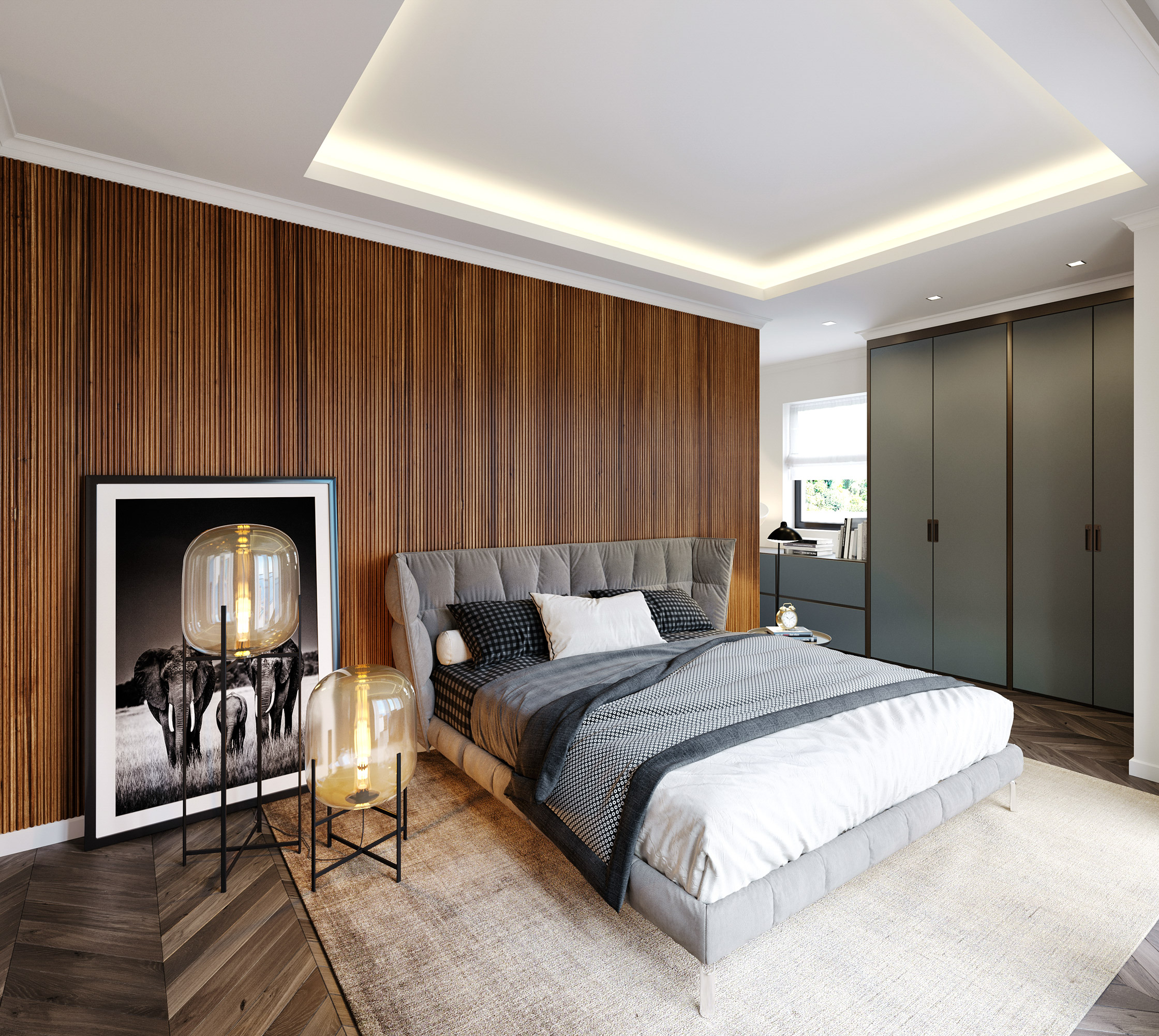 Renovation and optimisation of space.
With three bedrooms, this triplex has generous volumes that leave room for space and natural materials. Noble materials such as marble and solid wood flooring bring luxury and warmth to this exceptional property.
In a modern, cosy-chic spirit, close to nature, we have created two winter gardens, one of which is a bedroom. Like an enchanted parenthesis between heaven and earth, sheltered from the outside world, with an extraordinary view of Monaco, this room is an invitation to well-being. A glazed ceiling with light occultation, thanks to a system of automated integrated blinds, allows you to enjoy, or not, the beautiful light of the South. In keeping with the quality and requirements of such a project, we made all the furniture to measure: dressing room, bathroom furniture, headboards, kitchen, etc. The lighting was worked on the basis of lights designed especially for the project.