Renovation of children's rooms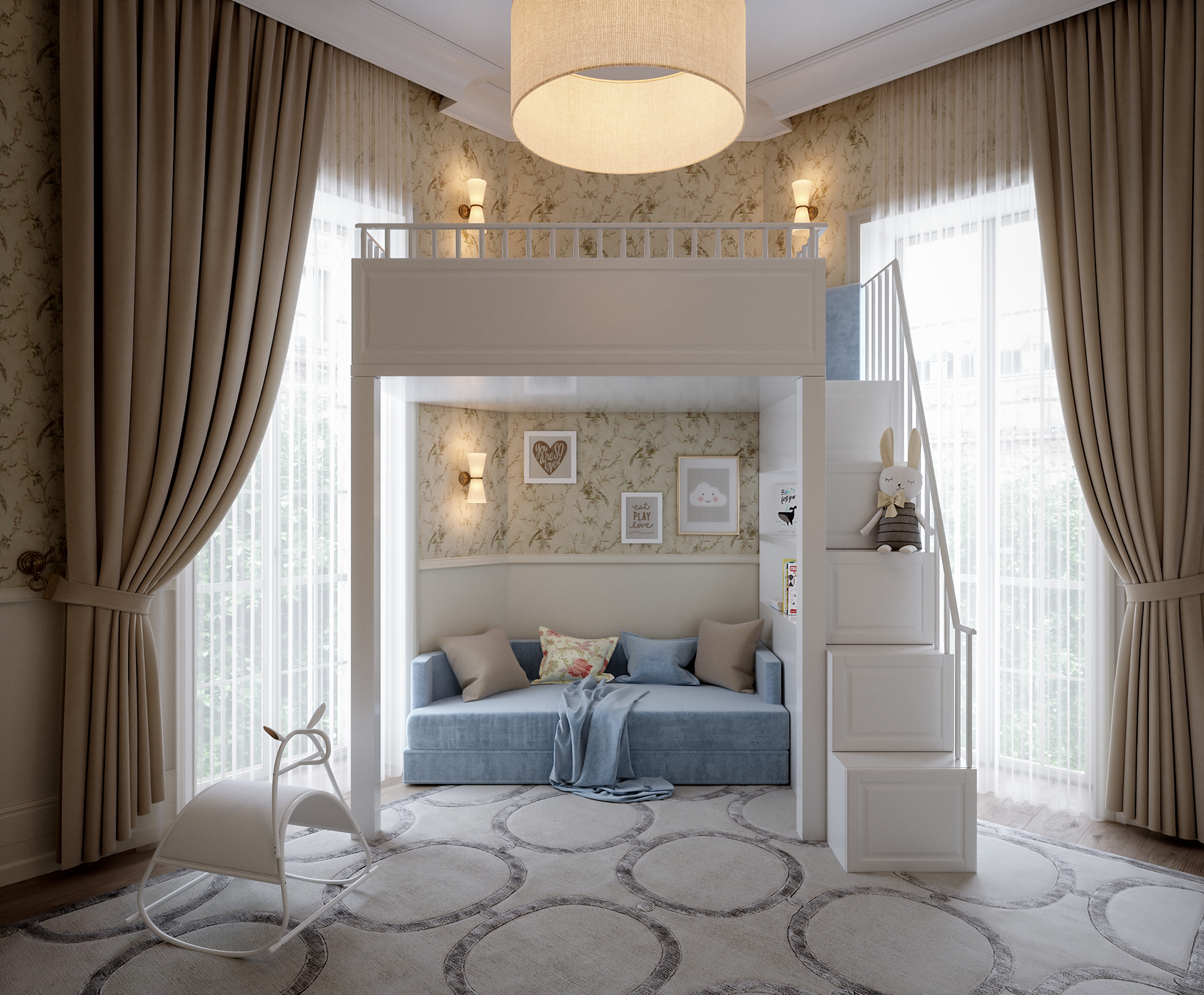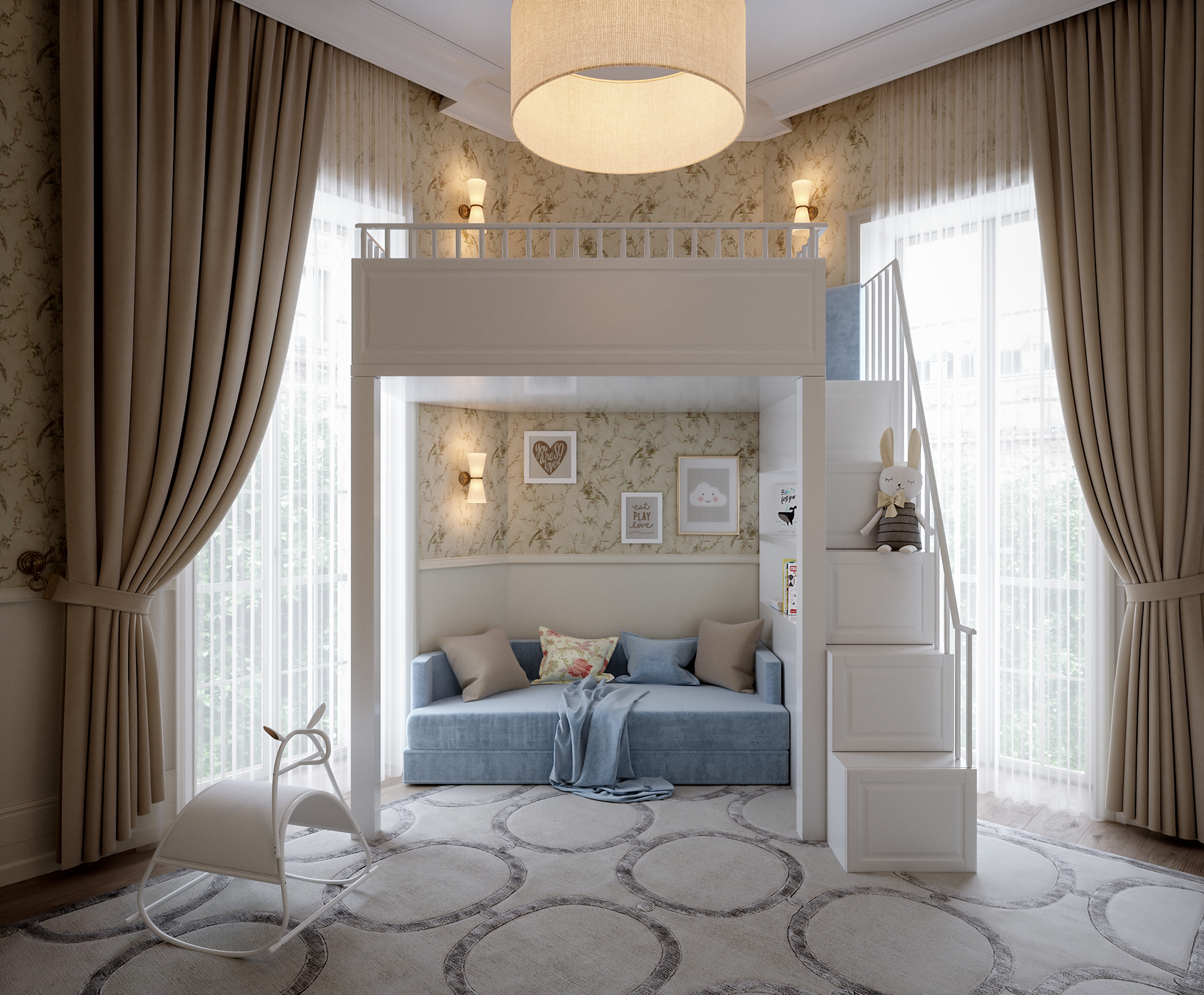 In this project every square metre is optimised to allow maximum activity for the children. The high bed, entirely designed by our architects, creates a cabin space underneath for drawing or reading.
The addition of a thick custom designed carpet and the use of linen and light blue fabrics create a soft and cosy atmosphere.