Notary office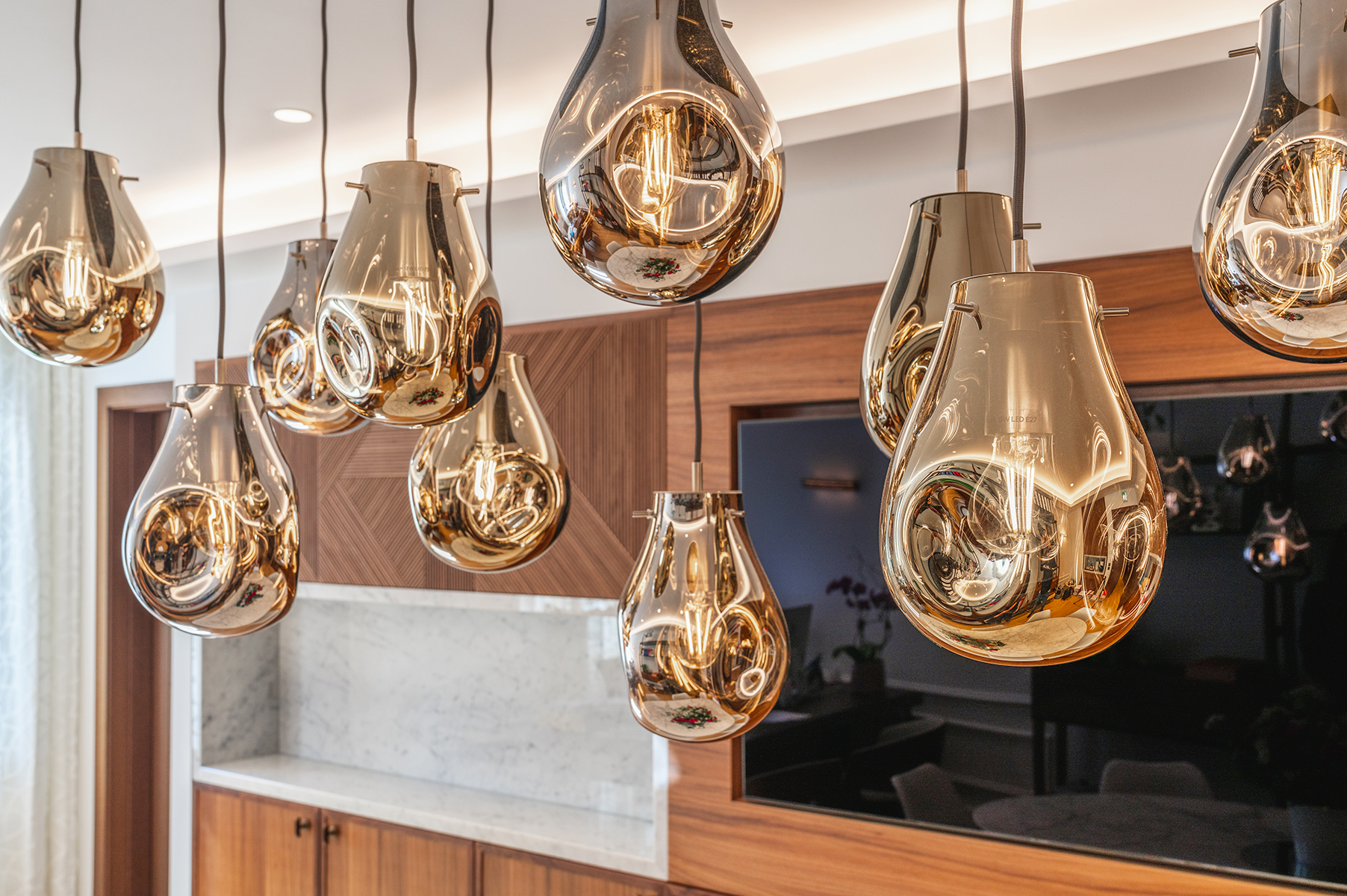 Lighting
Renovation et decoration of a notary's office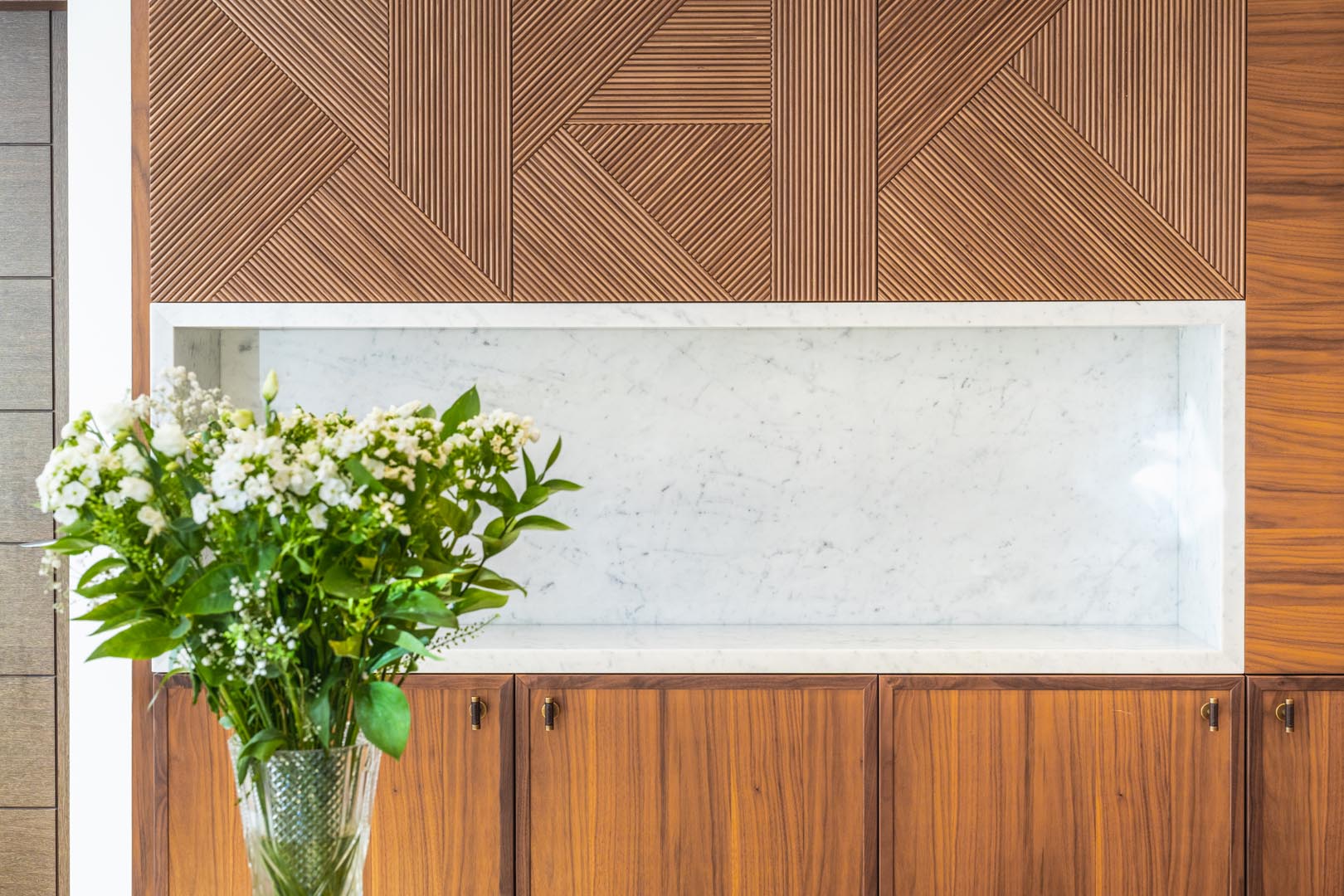 As with all our customers, the idea for this new interior design started with our plans and drawings. Once the ambience had been defined and the guiding principle had been found, we commissioned craftsmen, cabinet-makers and other tradesmen to create the decorative elements for the project, so that they fitted in perfectly with the overall ambience of the new decor.
The materials used are mainly mixtures of wood and marble.
As a fundamental element of any interior design scheme, we paid particular attention to lighting the space. To achieve this, we created illuminated cornices and used original light fittings, giving this study a warm yet modern feel. Staff mouldings were also used.
As for the choice of designer furniture, we opted for a Saarinen table with marble top and Tulipe chairs from Knoll, armchairs from Porada, hand-blown crystal pendant lights from Bomma, each model of which is unique, and wall lights from Entrelacs.