Pierre Hermé Métropole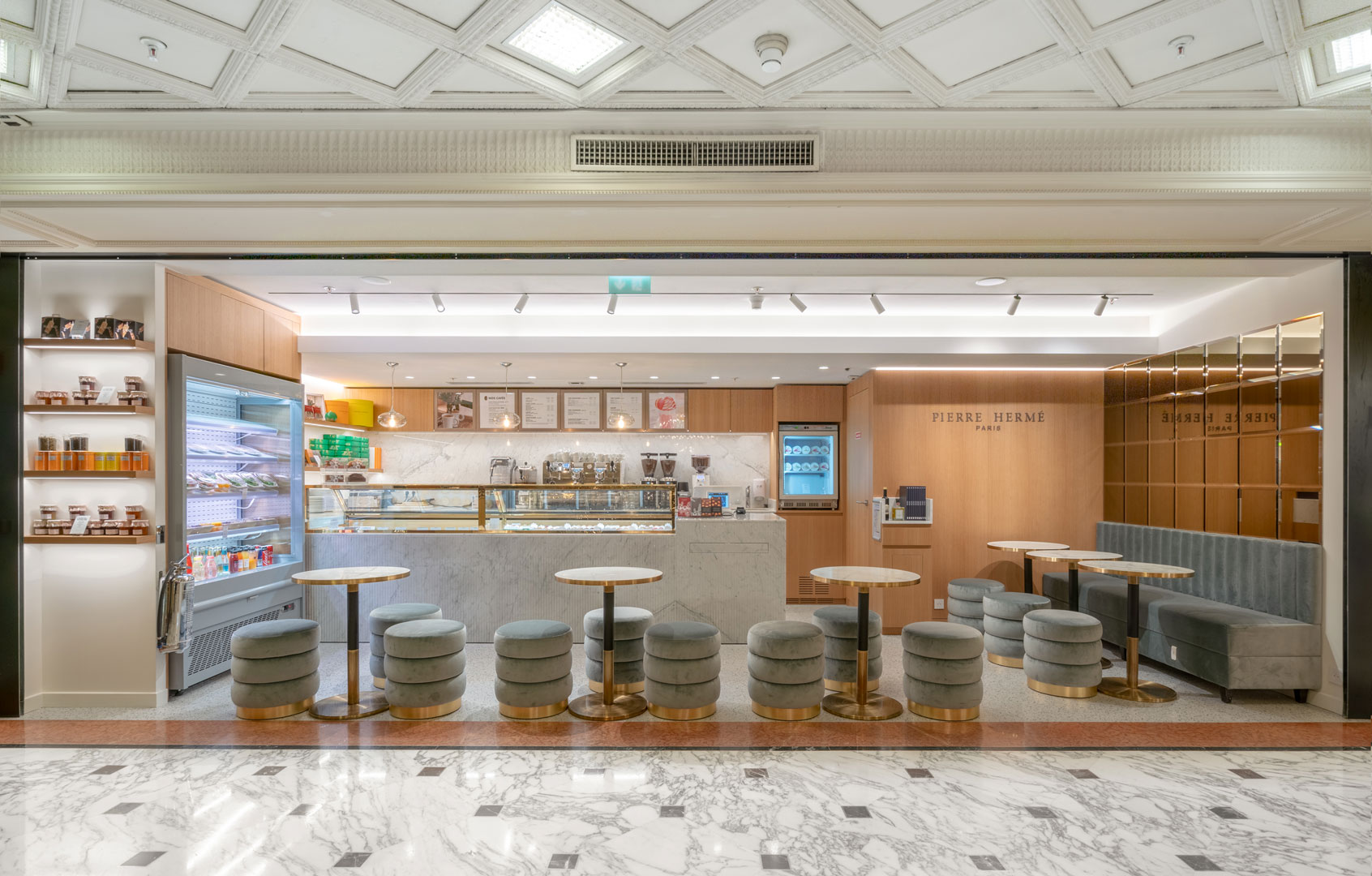 A small case
New design project for the Pierre Hermé boutique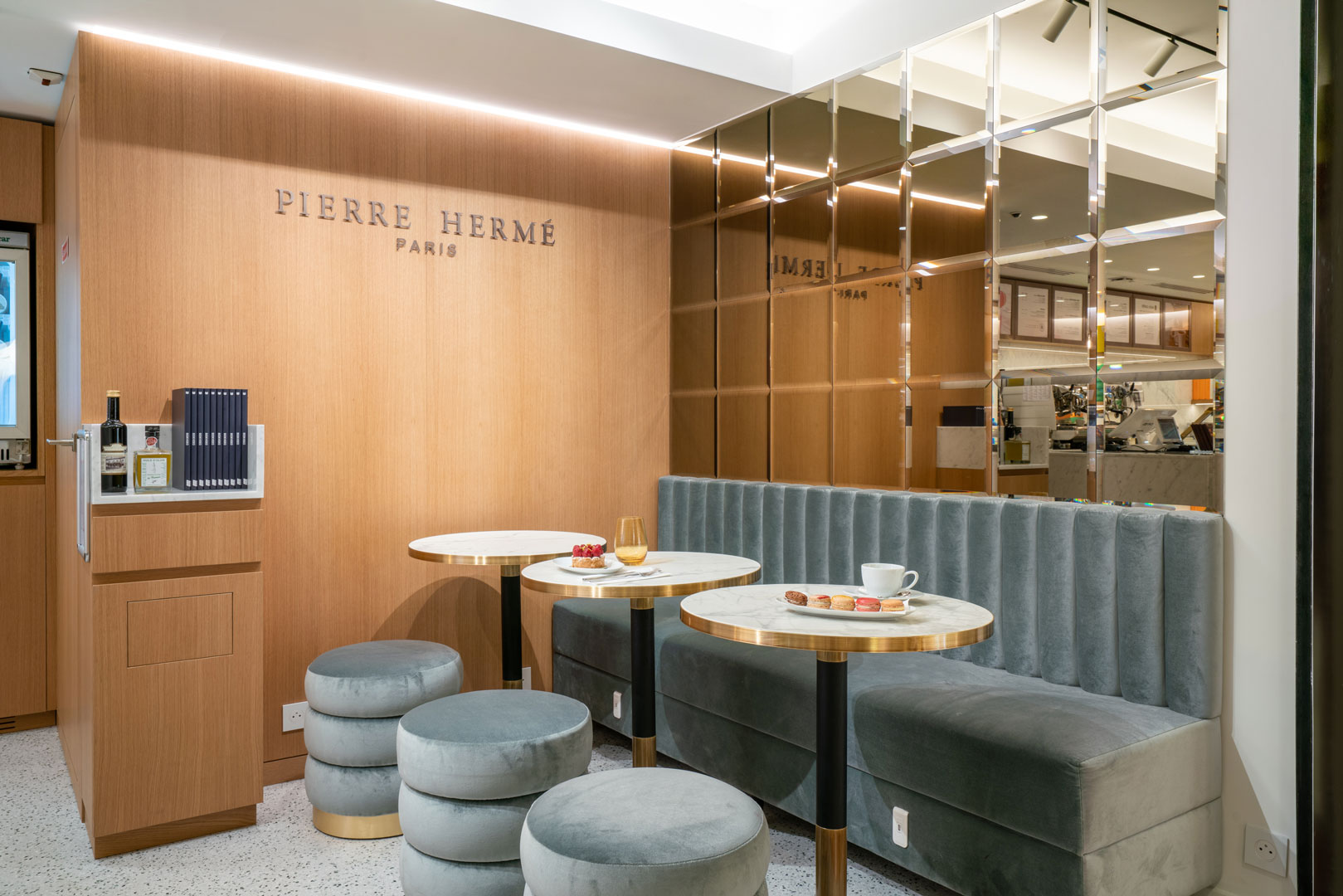 A showcase dedicated to lifestyle.
This new concept with its soft colours, created by the Tania Interior Design Agency, gives way to the product. The welcoming design invites you to relax and enjoy yourself with friends.
The materials are of high quality: the walls are covered with natural coloured wooden panels, a set of bevelled mirrors increases the volumes, the use of velvet is declined in a delicate blue-grey, the grooved marble dresses the counter.
All the details are carefully thought out and highlight the master pastry chef Pierre Hermé in his boutique at the Métropole in Monaco.